(RRN) McBroom To Head Select Panel On Lawmakers' Misconduct
Upper Peninsula state representative Ed McBroom will chair a select House Committee that will probe the actions of two downstate lawmakers who are embroiled in a sex scandal. House Speaker Kevin Cotter appointed the Dickinson County Republican to the head of the six-person panel on Monday. That after the House Business Office...
---
(RRN) Minor Injuries In Four-Vehicle Crash In Marquette Twp.
It was quite a mess on US-41 in Marquette Township Monday when four vehicles were involved in a chain reaction accident. Marquette County Sheriff's Deputies say the accident happened at about 1:30 in the afternoon near the Best Buy store when 83-year-old Ruth Wisti of Hancock slowed to make a left turn, and 32-year-....
---
(RRN) Northern Reaches Contract With UAW Professional Staff
Northern Michigan University's Administrative/Professional union has voted to ratify a new three-year contract by a 109-to-12 margin. The union represents a total of 189 members. The agreement includes pay increases of two percent for each of the three years, plus a one-time payment of 400-dollars during the first year. If enrollment...
---
(RRN) Houghton County Man Sentenced On Murder Conviction
A Copper Country man has been sentenced to prison for killing a woman and trying to kill a teenage girl. Local Three News reports that Paul Moilenan was sentenced Monday to between 37-and-a-half and 60 years in prison on second degree murder and attempted murder convictions. It was in the early morning hours of September 19th...
---
(RRN) Man Critically Hurt After Falling Over Marquette Cliff
A young Wisconsin man remained in a Marquette hospital Monday after falling over a cliff in Presque Isle Park over the weekend. Marquette City Police identified the victim as 18-year-old Maxwell Hardy of Kewaskum, Wisconsin. Detective Mike Kohler says that he fell off the cliff in the Pirates Cove area while trying to climb....
---
(RRN) Medical Emergency Leads To Fatal Copper Country Crash
There's been a fatal motorcycle accident in the Copper Country. Michigan State Police say it happened at about 5:30 Sunday evening on a road between the towns of Dodgeville and Hurontown. Troopers say that 52-year-old James Mewborn was testing out his motorcycle when he had a medical emergency which....
---
(RRN) DNR To Hold Forest Management Open House In Manistique
The Michigan Department of Natural Resources will host an open house on October 1st in Manistique to talk about proposed forest management activities for 2017 in the Shingleton Forest Management Unit, which includes Alger, Schoolcraft and Delta (Garden Peninsula) counties. The open house, which provides a great opportunity for...
---
(RRN) Mackinac Bridge Authority Holding 'Memories' Contest
For the fourth year in a row, the Michigan Department of Transportation and the Mackinac Bridge Authority are asking the public to share their Labor Day Mackinac Bridge Walk experiences on social media with photos and videos. One person sharing their memories will be chosen at random to receive a once-in-a-lifetime tour to....
---
(RRN) Michgan DNR Sells Six Acres Near Dam To Marenisco Twp.
Michigan Department of Natural Resources Director Keith Creagh approved the sale of six acres at the Presque Isle River Dam flooding area to Marenisco Township in Gogebic County. The dam is located south of Marenisco, off the west side of M-64. "With the dam repairs, this impoundment enjoyed by anglers and hunters is....
---
(RRN) Agriculture Officials Urge Silo Safety During Harvest
With harvest season approaching, the Michigan Agri-Business Association is reminding farmers and grain handlers across Michigan to take proactive steps to prevent grain engulfment. Suffocation in grain bins, or engulfment, is an all-too-common problem that's often caused by entering grain bins that have hardened at the top, or...
---
(RRN) Escanaba Event Supports 'Wheelin Sportsmen' Programs
It was a night of live music, kids games, and lots of food in downtown Escanaba Saturday night, all to help disabled Upper Peninsula residents be able to enjoy the outdoors. The Wheelin' Sportsman Program under the National Wild Turkey Federation travels around the U.P., taking people out into the woods...
---
(RRN) Marquette Symphony Orchestra To Honor Finnish Composer
The first concert of Marquette Symphony Orchestra's new season will celebrate the 150th anniversary of the birth of Finnish composer Jean Sibelius. The orchestra was awarded a mini grant of 15-hundred dollars from "Finlandia Foundation National" to perform this concert of Sibelius' music. That's because the Upper Peninsula has the...
---
(RRN) Michigan DNR Considers Walleye Changes In Lake Gogebic
The Michigan D-N-R is continuing to weigh options on how to manage the walleye population in the Upper Peninsula's largest inland lake. The D-N-R has been considering whether or not to make changes to the minimum size limits for walleye in Lake Gogebic, which covers more than 13-thousand acres in Gogebic and Ontonagon Counties....
---
(RRN) Ishpeming Road Closing Monday For Building Demolition
M-28 Business Route, or Division Street, between Fourth and First streets in the city of Ishpeming will be closed and detoured beginning Monday at 6:00 in the morning due to a building demolition project. The city is tearing down a blighted building in the area, and the road is being closed for safety reasons. M-DOT says that initially....
---
(RRN) Congressman Benishek To Attend Ship Christening Monday
Congressman Dan Benishek is scheduled to be on hand in Cheboygan this afternoon as a new federal research ship is put into service. The US Geological Service will christen the "Articus", which will be going research and studies on the Great Lakes, out of its home port of Cheboygan. The ship's crew will be involved in studying plankton...
---
(RRN) Veterans Can Get Winter Heating Assistance From State
Those who faced higher than expected heating costs last winter have until September 30th to apply for a tax credit to help pay those utility bills. The Michigan Home Heating Credit is available to qualified homeowners and renters in the state through the Michigan Public Service Commission. Applying for the credit can be done online....
---
(RRN Man Rescued After Falling Over Cliff At Presque Isle
A 20-year-old man was rescued late Friday night after he fell over a cliff in the Black Rocks are of Marquette's Presque Isle Park. The Marquette City Fire Department says the man fell about 20 feet into the waters of Lake Superior, and a passerby pulled the man out of the water and onto the rocks. Rescuers used a Stokes....
---
(RRN) Michigan State Trooper Killed On I-75; Governor Mourns
A Michigan State Police trooper died Friday night after being involved in a serious accident on I-75 in Springfield Township, north of Detroit. Investigators aren't sure exactly what caused the accident, but they say that Trooper Chad Wolf was dragged for approximately two miles after being hit by car, driven by an elderly man. He was transported...
---
(RRN) U.P. Gas Prices Fall; Under $2/Gallon In Baraga County
After climbing for several weeks, the price of gasoline is plummeting. Two stations in the Upper Peninsula are down to a dollar-98 per gallon, one in Baraga and the other in L'Anse. GasBuddy puts the statewide average at two-dollars-60-cents a gallon today. The price has fallen 31-cents in the past week as the BP refinery...
---
(RRN) Upper Peninsula State Fair Breaks Attendance Records
Attendance at the Upper Peninsula State Fair this year continued to break previous records despite heavy rains that caused cancellation of the grandstand event. Estimated attendance was 83,600, an increase of 2% over last year's record attendance. Gate receipts totaled $371,034. Fair ride ticket sales grew one-half percent over last year...
---
(RRN) Senator Peters Co-Sponsors Bill To Help Pregnant Women
U.S. Senator Gary Peters announced Friday that he will be cosponsoring the Pregnant Workers Fairness Act to ensure pregnant women and new mothers can continue to work and support their families by requiring employers to make reasonable accommodations for their health needs and limitations. "Women in the....
---
(RRN) Bay Mills Community College Getting Federal Grants
The U.S. Department of Education announced Friday the award of more than $50.4 million in new grants to support American Indian Tribally Controlled Colleges and Universities in a dozen states. Under the Tribally Controlled Colleges and Universities Program, the formula-based grants will help eligible higher education institutions increase...
---
(RRN) State Officials Deny Medical Pot Use for Autistic Kids
The Michigan Department of Licensing and Regulatory Affairs has denied a request to use medical marijuana as a treatment for children with severe autism. The decision was made by Mike Zimmer who cited opposition from the state's Chief Medical Examiner. The state's Medical Marijuana Review Panel voted 4-2 earlier this...
---
(RRN) Veterans Honored Before Escanaba-Alpena Football Game
A tradition continued Thursday night before the Escanaba Eskymos and Alpena Wildcats met in a high school varsity football game. It was the annual event to honor the veterans from the local area who have served over the years in conflicts around the world, as well as here at home. The Eskymo...
---
(RRN) Marquette County Community Detention Center Re-Opens
The Marquette County Community Detention Center re-opened on Thursday after being closed for the past four weeks for upgrades. County Board Chairman Gerry Corkin told Local Three News that this facility in Harvey is important because it can take the pressure off if the Marquette County Jail, which is overcrowded. The detention....
---
(RRN) Delta County Jaycees 'Duck Race' Fundraiser Saturday
The Delta County Jaycees' Duck Races are scheduled for Saturday in Gladstone's Van Cleve Park. It's the 20th year for the event, which sees thousands of numbered rubber ducks go into the water…and the "best of the best" end up being the ones to win prizes donated by local businesses. Chris Germain with the Jaycees says the money...
---
(RRN) Teenage Marquette Girls Hurt After Drving Off Highway
Two teenaged girls were hurt in a traffic crash Thursday in Negaunee Township. The Marquette County Sheriff's Office says the accident happened on County Road 510 near North Basin Drive just before 1:00 in the afternoon. A vehicle driven by a 16-year-old Marquette girl was southbound on County Road 510 when she missed...
---
(RRN) Two People Try To Bring Down Building With Explosives
Two people are in trouble with the law after they tried to use explosives to take down a building on their property in Iron County. Michigan State Police say they were called to the home in Mastodon Township at about 12:30 Wednesday afternoon after people called to say there was an explosion and gunfire there. When troopers...
---
(RRN) Lost Hiker Found Thursday In Pictured Rocks Lakeshore
A 51-year-old Wisconsin man spent a cold night in the woods after getting lost while hiking in the Pictured Rocks National Lakeshore. Park officials say the man went fishing in the Miners River at about 3:00 Wednesday afternoon, and when he didn't return as planned five hours later, his brother called police. A total of 28 searchers...
---
(RRN) Garbage Truck Fire Closes Northern Wisconsin Highway
A garbage truck fire closed a northern Wisconsin highway for a time Wednesday afternoon. Florence County Sheriffs Deputies say the call came in at 1:30 Wednesday on County Highway "N", about a quarter mile north of Novak Lane in Commonwealth Township. When officers got there, they saw the Great American Disposal garbage...
---
(RRN) Mackinac Bridge Expects 40K People For Labor Day Walk
While it's too soon to know what the weather will be like, it's not too early to start planning your trip for the annual Labor Day Mackinac Bridge Walk, which is a little more than a week away. Governor Rick Snyder will lead the expected 40,000 walkers across the 5-mile span beginning at 7 a.m. Monday, Sept. 7. Walkers can start across....
---
(RRN) Attorney General Files Lawsuit Against Florida Company
Michigan Attorney General Bill Schuette Thursday filed a civil lawsuit to prevent a Florida based company, Division of Corporate Services Inc. and its officers Chad Davis, Joshua Strawn and Tate Howe, from further operation in the state of Michigan after allegations of deceitful business practices designed to dupe Michigan small....
---
(RRN) Virginia TV Murders Hit Home For U.P. TV News Director
A disgruntled TV reporter shot and killed two members of a Virginia news crew on Wednesday. Vester Flanagan, who went by the air-name Bryce Williams, shot and killed WDBJ reporter Alison Parker and cameraman Adam Ward during a live broadcast near Roanoke. The general manager of the...
---
(RRN) Marquette Budget Talks Center Around Dark Store Issue
The Marquette City Commission wrapped up budget reviews for the 2016 fiscal year Wednesday night. The commission discussed the annual budgets for the Downtown Development Authority, Peter White Public Library, Marquette Brownfield Authority, and the Local Development Finance Authority. The "dark store issue" continues to have an...
---
(RRN) House of Ludington Conversion Plan Gets First Approval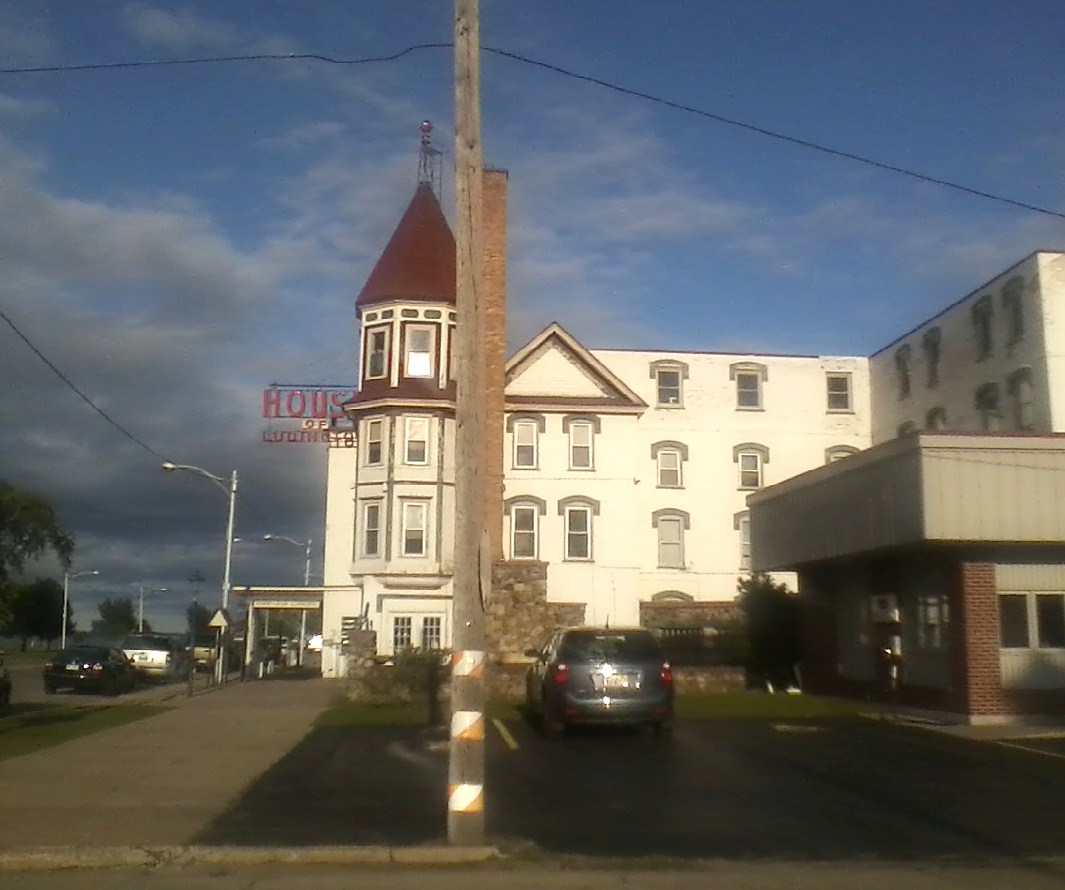 The City of Escanaba Zoning Board of Appeals has given preliminary approval to the parking plan associated with the conversion of the House of Ludington into a senior housing facility. The Board met Tuesday night to hear from the public, and the Board approved the plan on the condition that the....
---
(RRN) U-of-M To Tell Parents If Student Gets Into Trouble
The University of Michigan will be sending emails to parents if their freshman son or daughter is caught drinking a second time. As part of a new pilot program to be launched this fall, if first-year students under 21 are repeat alcohol offenders their parents are going to know about it. The University says there has been a spike...
---
(RRN) AAA Michigan Celebrates Membership Appreciation Day
From roadside assistance to free maps, the American Automobile Association has been important to motorists for nearly a century. Local Three News reports that from membership at about 1,800 back in 1916, there are more than 1.3 million AAA Michigan members these days. Wednesday was a way to celebrate 99 years....
---
(RRN) Escanaba Uses State Grant To Remodel Tennis Courts
Big improvements to the tennis courts this summer in Escanaba's Ludington Park. And city recreation director Kim Peterson is inviting the whole community to come out for a celebration. The city used state money from the Outdoor Recreation Pass program to resurface the tennis....
---
(RRN) Sen. Peters Sponsors Bill To Help Veteran Descendants
U.S. Senator Gary Peters announced Wednesday announced that he has cosponsored The Toxic Exposure Research Act, bipartisan legislation that would support research into health conditions faced by the children and grandchildren of veterans who were exposed to toxic substances during their military service, including....
---
(RRN) East UP Lawmaker Wants To Ban 'Dismemberment Abortion'
A northern Michigan lawmaker is sponsoring legislation that would ban and criminalize what he calls "dismemberment abortion". Republican state representative Lee Chatfield serves the eastern Upper Peninsula and parts of the northern lower Peninsula. His legislation comes in the wake of reports that Planned Parenthood has altered the...
---
(RRN) Two UP Ladies To Compete In Beauty Pageants Downstate
Two local ladies are in the running for state pageant championships. Brittany Cappoferri of Negaunee and Madleyn Christiensen of Escanaba won the Miss Upper Peninsula and Miss Upper Peninsula Teen championships, respectively, earlier this year. And now, they're heading to the state finals in their respective age brackets. Cappoferri says...
---
(RRN) Michigan Attorney General Expects Gas Prices To Fall
Michigan Attorney General Bill Schuette Tuesday made the following statement in response to the safe restart of the British Petroleum (BP) refinery in Whiting, Indiana as it returns to full production capacity: "I am pleased to see the BP Whiting crude refinery is up and running. With this news, I expect to see a reduction in gas...
---
(RRN) MDOT To Hold Annual Blood Drive Wednesday In Ishpeming
The Michigan Department of Transportation encourages state employees and the general public to give the gift of life by donating blood at the Ishpeming Transportation Service Center on Wednesday. The Upper Peninsula Regional Blood Center will have its mobile collection vehicle at the facility from noon to 2 p.m. The TSC is located...
---
(RRN) Meth Lab Dump Site Found At End Of Delta County Road
A possible meth dumpsite has been discovered in Ford River Township. Delta County Sheriff's office confirms that on Monday afternoon, they received a complaint of a possible meth dumpsite at the end of 12th Road in Ford River. Upon arrival deputies discovered two plastic bottles consistent with those used in...
---
(RRN) Unidentified Man Gives Michigan Tech University $3M
An anonymous gift from an alumnus to Michigan Technological University will provide an endowed department chair for the University's largest academic department. The $3 million estate gift from the donor, whom the University refers to as "Jack," will fund the Endowed Department Chair in Mechanical Engineering-Engineering....
---
(RRN) Town Hall Meeting On U.P. Energy Plan In Ishpeming
New legislation for an energy plan may make electricity more affordable and reliable across the state. Electricity is a huge crisis in the Upper Peninsula and many U.P. communities have seen electric rates double since 2001. State Representative Scott Dianda (D-Calumet) held a town hall meeting in Ishpeming Township Monday night, and said...
---
(RRN) Big Shag Lake Boating Access Site Re-Opens Near Gwinn
The Michigan Department of Natural Resources says that construction of the Big Shag Lake boating access site west of Gwinn has been completed and the new launch ramp now is open. The access site, which is located in Forsyth Township, off Marquette County Road 557, along Knudsen Road, had been closed since August 17th...
---
(RRN) Sault International Bridge Testing Fire Equipment Tue.
Motorists crossing the Sault Ste. Marie International Bridge may see fire department equipment and staff on the bridge for a safety exercise on Tuesday. Fire equipment and personnel from Sault Ste. Marie, Michigan, are tentatively scheduled to be on the bridge deck Tuesday, beginning at 8:15 a.m. They will be working with International...
---
(RRN) Career Fairs Scheduled At U-P Health System Marquette
UP Health System-Marquette will hold career fairs at the hospital on Wednesday and Saturday of this week. The career fairs are aimed at several direct patient care employee candidates, including care aides, licensed practical nurses and registered nurses. Students, new graduates, and experienced care givers are all welcome...
---
(RRN) Alger-Delta Co-Op, WPPI Sign Long-Term Power Contract
Alger Delta Cooperative Electric Association's board of directors voted to extend its long-term power supply contract with WPPI Energy at its regular board meeting. "This decision goes a long way toward providing reliable and affordable electric service for decades to come" says Tom Harrell, Alger Delta's CEO. "We have a responsibility....
---
(RRN) Governor Snyder Talks Tourism At Great Wall Of China
Governor Rick Snyder kicked off the first full day of his fifth investment mission to China with a walk on the Great Wall at Mutianyu, visiting one of the country's most famed, historic sites to talk about shared cultural and travel attractions and promote opportunities for Chinese tourists in 'Pure Michigan.' Snyder is leading a state delegation...
---
(RRN) M-DOT To Make Lane Changes To M-35 In Escanaba Monday
The state transportation department plans to start work today on the reconfiguration of M-35, or South Lincoln Road, in Escanaba. Right now, it is a four-lane road, south of 18th Avenue South. What they will do now is convert the southbound inside lane into a two-way left-turn lane. So, you will have two lanes of traffic going north...
---
(RRN) Ishpeming Home Damaged By Fire; No Injuries Reported
A home was heavily damaged by fire over the weekend in Ishpeming. The Ishpeming City Fire Department,were called to the 5-hundred block of East High Street at about 7:00 Saturday night. Heavy smoke was coming from the home when crews arrived, and there were flames shooting out of the back of the structure. Crews were able to put the fire in this...
---
(RRN) Teenager Dies In Copper Country Roll-Over Accident
A teenager died in a traffic crash Saturday morning in the Copper Country. Houghton County Sheriff's Deputies were called to a rollover crash on Beacon Hill Toivola Road near Freda Road in Stanton Township, at about 4:00 Saturday morning. When deputies got there, they found that the driver and passenger had both been thrown from...
---
(RRN) Marquette Teenagers Rescued Off Presque Isle Cliffs
Two teenagers were rescued in Marquette's Presque Isle Park over the weekend. The Marquette City Fire Department says the 14 and 17 year-old boys were stranded after climbing down an 80-foot cliff to the water's edge at just after 11:00 Friday night. They could not make it back up the cliff because if darkness, and inexperience...
---
(RRN) Shopko Stores Offer Teachers 10% Discount This Week
Shopko Stores are kicking off a program this week to help teachers get ready for the start of school. They're calling it Teacher Appreciation Week, offering discounts to teachers who come in to buy school supplies for their classes. Shopko officials say they've noticed teachers coming into the store and buying school....
---
(RRN) NMU Ranked 'Affordable' For Entrepreneurship Degrees
Northern Michigan University offers one of the 15 most affordable bachelor's degrees in entrepreneurship nationwide, according to the independent college search and rankings site, AffordableSchools.net. NMU is the only Michigan school on the list. "Job growth for careers relating to entrepreneurship studies ranges from 7-15 percent between...
---
(RRN) Pure Michigan Regional Fall Campaign Begins On Monday
There is still plenty of time to enjoy the summer weather in Michigan, but Pure Michigan is encouraging travelers to start thinking about cooler temperatures and vibrant colors with the launch of the 2015 fall advertising campaign on Monday. "The fall travel season in Michigan provides travelers with breathtaking scenery, as well as....
---
(RRN) Delta County's Welcome Newborns Program Has New Home
A popular program in Delta County for new parents since 1996 has a new home. Welcome Newborns, formerly affiliated with MSU Extension, is now part of the Menominee-Delta-Schoolcraft Community Action Agency. All program services will continue in Delta County, according to William Dubord, CAA Executive Director. The program has moved....
---
(RRN) Green Bay Packers To Develop Land Near Lambeau Field
The Green Bay Packers are planning to develop property west of Lambeau Field into what will be called the Titletown District. Team officials announced details of the project Thursday which will feature a four-star hotel, a brewery and restaurant, a sports medicine facility and a ten-acre public plaza. It's expected to open in 2017.....
---
(RRN) Teenage Comedy Being Filmed In Northern Lower Michigan
To take the leap of faith, or not to leap. That is the question at the heart of the summer camp comedy, "Camp Manna," now filming through September in the Traverse City and Torch Lake area. The project is eligible to receive a $260,357 incentive from the Michigan Film Office. The incentive amount is based on a spending...
---
(RRN) Escanaba City Council Takes Action On Store Tax Appeal
The "dark store" issue has been a top issue recently for the Escanaba City Council. And now, city leaders are making plans on how to move forward. The Escanaba City Council met Thursday to further discuss the ongoing issues. Local Three News reports that several businesses in Escanaba have notified the city they will be appealing their taxes to...
---
(RRN) Governor's Luncheon, Wellness Fair Highlight Day Four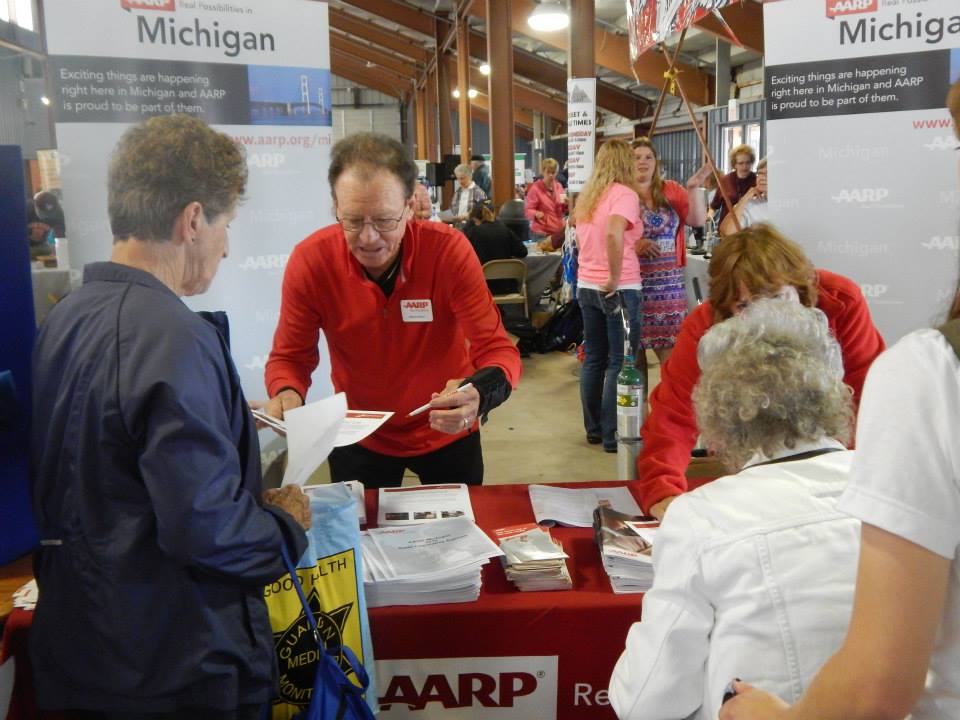 U-P State Fair officials say that attendance has been strong so far this week, despite bouts of cold and rainy weather. The annual Wellness Fair was held in dry conditions at the grandstand concourse on Thursday. Hundreds of people...especially seniors...took advantage of free health....
---
(RRN) State Approves $566K To Renovate Ishpemings Mather Inn
Residents in search of walkable and affordable downtown living in Ishpeming will find new options on the upper floors of the former Mather Inn. Twelve affordable rental units will be created using a Community Development Block Grant awarded to Marquette County by the Michigan State Housing....
---
(RRN) Governor, U.P. Lawmakers React To Failed Road Package
The failure to get a road funding package passed was the big topic amongst the politicians who visited the Upper Peninsula State Fair on Thursday. Governor Rick Snyder has been pushing for an extra 1-point-2 billion dollars per year for road repairs. He says that even though this deal fell...
---
(RRN) Vietnam War Vet Stanaway Honored As UP Veteran Of Year
A third-generation veteran was honored Thursday at the Upper Peninsula State Fair. Tom Stanaway of Negaunee was recognized as the U-P Veteran of the Year during a 30-minute long ceremony. He served two tours in Vietnam, after his grandfather served in World War One and has father served...
---
(RRN) Delta County Police To Start Drunk Driving Crackdown
Police across Michigan begin a new anti-drunk driving campaign Friday. Locally, the Escanaba Public Safety Department and other Delta County law enforcement agencies are planning extra patrols between now and September 7th, which is Labor Day. The "Drive Sober or Get Pulled Over" campaign will also include stepped-up seat belt...
---
(RRN) Stolen Car Complaint Leads To Meth Bust In Bessemer
A stolen car investigation turned into a drug bust in the western U.P. Wednesday night. Michigan State Police say they got a tip about a stolen vehicle out of Arizona, so they went to the home in Bessemer and found the stolen car. While they were there, troopers noticed a meth lab. And there were several children in the home...
---
(RRN) Three Men Rescued After Boat Sinks On Lake Superior
Three people were rescued Wednesday night after their sailboat capsized on Lake Superior. The three men are members of the Marquette Yacht Club. Local Three News reports that officials from the U.S. Coast Guard Station Marquette say the sailboat took on water when a large wave hit the side of the vessel. Two of the three men...
---
(RRN) NO DEAL: Mich. Road Funding Plan Postponed Until Fall
Governor Rick Snyder's hopes for a road funding deal this week came to an end Wednesday night when the state house adjourned for the summer without an agreement. There were eleven hours of closed-door meetings on Wednesday, and the House met until about 9:00 in the evening before the plug was pulled. A House-Senate Conference...
---
(RRN) Governor's, Honored Citizens Day Thursday At U.P. Fair
Thursday is Honored Citizens Day at the Upper Peninsula State Fair. All active military, retired military, and veterans get in for free…just bring your D-D-214 to prove you are a veteran. The Upper Peninsula Veteran of the Year will be honored during a brief ceremony at the flag pole. He is Thomas Stanaway, a Vietnam War veteran...
---
(RRN) Michigan Agriculture Department Inspects All Gas Pumps
With gas prices soaring because of refinery problems, you want to squeeze every dime you can out of your fill-ups. How do you know that you're really getting the amount of gas that it shows on the pump? Well, the state agriculture department does inspections of gas stations across the entire state. Ag Director Jamie Clover-Adams...
---
(RRN) Michigan Activity Pass Available At Your Local Library
There's still plenty of summer left, and the insurer Blue Cross Blue Shield is again teaming up with the D-N-R and local libraries to get more people involved in the outdoors. The "Michigan Activity Pass" program is back, allowing you to go into more than 400 libraries across the state and "check out" a one-day pass. That pass allows you...
---
(RRN) Road Projects Planned Thursday In Escanaba, Kingsford
There's a couple of road projects to tell you about Thursday. First, in Escanaba, South 14th Street will be closed between 4th Avenue South and 5th Avenue South all day. The closure is to do some water service work in that area, which will be repaved this fall. The work on that block should be done by the end of the day on...
---
(RRN) Northern President Delivers Annual Convocation Address
Northern Michigan University President Fritz Erickson delivered his convocation address Wednesday, officially kicking off the school year. Dozens of students, faculty, and staff listened to Erickson talk about the successes of the university…and the challenges that Northern faces in the future. He says that enrollment will be one of those....
---
(RRN) DNR Sending 17 Firefighters To Battle Western Wildfire
The Michigan Department of Natural Resources has sent 17 firefighters to help battle wildfires in California, Washington, Idaho, Montana and Oregon. The firefighters serve in various capacities as part of incident management teams, including fire-line management, public information responsibilities, and heavy equipment bosses....
---
(RRN) Gov. Snyder Hails Drop In Michigan Unemployment Rate
Governor Rick Snyder on Wednesday issued the following statement after the announcement that the state's seasonally adjusted unemployment rate for July fell to 5.3 percent – which also is the national average. This is the lowest monthly rate since August 2001. "The hard work we've done together in Michigan to boost...
---
(RRN) Lawmakers Continue Talking In Lansing About Road Money
A conference committee of Michigan state representatives and senators is nmeeting Wednesday to discuss a solution to road construction funding. Governor Rick Snyder says Democrats from Detroit could play a key role in breaking a logjam. There are multiple reports that legislation allowing Detroit to use 20-percent of its road...
---
(RRN) Egg Prices Soar; Michigan Ag Director Sees No Relief
A nasty wave of avian flu has killed more than 48 million chickens across the country this summer. And that has led to a big spike in the price of eggs here in the Upper Peninsula. Michigan Agriculture Director Jamie Clover-Adams was in Escanaba on Tuesday, touring the Upper Peninsula State Fair. She said that most of the dead chickens are...
---
(RRN) West Gladstone Bridge Rebuilding Project Moving Slowly
Some residents who live on either side of the West Gladstone Bridge in Delta County are upset because they don't see much work being done on the structure. The Delta County Road Commission has been working all summer to replace the bridge on County Road 420, and it has led to a long detour for motorists. Road Commission Construction...
---
(RRN) Marquette Salvation Army, Animal Center Teaming Up
The Marquette Salvation Army and the Animal Medical Center of Marquette are teaming up to help those in need. Local Three News reports that the medical center will be offering free nail clippings to all animals in exchange for donated food. In return, the Salvation Army will be donating blankets and other items to the animal medical center to help...
---
(RRN) U.P. Regional Blood Center Low On Blood Supplies Again
The folks at the U-P Regional Blood Center say they need blood donations, and they need the donations quickly. The Blood Center is in immediate need of O-Negative, A-Negative, and A-Positive blood donations. You can donate if you are healthy and have not donated in the last eight weeks. To set up an appointment, call 786-8420 in Escanaba...
---
(RRN) Seven Michigan Companies In China On Trade Mission
Business leaders from seven Michigan companies are traveling to China this week meeting with prospective partners, distributors and buyers to increase export opportunities from Michigan to China. The trade mission is being led by the Michigan Economic Development Corporation International Trade Office. "China is an important and...
---
(RRN) State Lawmakers Try Again To Reach Road Funding Plan
The Michigan Legislature is making another attempt at agreement on a method for dedicating more than one-billion-dollars a year to long-term road repairs. The Michigan Senate and House of Representatives passed differing road funding packages and are back at the capitol for meetings with Governor Rick Snyder. Several reports from...
---
(RRN) Mich State Police Conduct Statewide Sex Offender Sweep
Michigan State Police have released the results of an investigation into the addresses of registered sex offenders. According to authorities, a task force checked 414 homes across the state to make sure those registered were living at the correct address. Investigators say they found 23 people not living at the reported location...
---
(RRN) AMBER Alert Continues For Missing Alpena Child, Mother
An AMBER Alert was issued Monday evening for a missing three-year-old boy and his mother. Authorities say Christina Waterman and her son Keegan Waterman were last seen Sunday in Alpena Township and are believed to be headed to Tennessee. The pair are reportedly traveling in a tan 2000 Chevy Tahoe with Tennessee license...
---
(RRN) Avian Flu Scare Forces Ban On Birds At U.P. State Fair
The Upper Peninsula State Fair is known for its fun and games, but at its heart, it is an agricultural fair. One big change this year is the ban that state officials have put on all birds at all fairs, including ours. Jennifer Holton with the Michigan Department of Agriculture says the Miracle of Life display is still there, but it will not include any birds...
---
(RRN) Road Construction Work Wraps Up On Forest Highway 13
There's good news for folks who drive on Federal Forest Highway 13 in Alger County. The long road improvement project is finally done. An event was held Monday at a small store located on the Hiawatha National Forest road, which is halfway between US-2 and M-28. Doug Miron with the Alger County Road Commission told Local Three...
---
(RRN) Veterans Mental Health Summit Tuesday In Iron Mountain
The V-A Medical Center in Iron Mountain is hosting a mental health summit on Tuesday. V-A Public Affairs Officer Brad Nelson says the event is part of a national initiative, with both private and public entities talking about ways to help veterans who are having a hard time emotionally. He says they will discuss engaging veterans and...
---
(RRN) Northern Leads List Of 'Veteran-Friendly' Universities
The Michigan Veterans Affairs Agency has ranked all of the state's universities and community colleges, based on the services that they provide to student veterans. The Veteran-Friendly School program recognizes the on-campus services that each school provides, especially for helping veterans and their dependents utilize their G-I Bill...
---
(RRN) MSU Extension To Host Conference For UP Entreprenuers
The "Connecting Entrepreneurial Communities" conference is right around the corner. It's put on by the K-S-U Extension Service every year to share advice on how to attract and grow entrepreneurs with people from around the state of Michigan, Wisconsin, and Northern Minnesota. The conference is held in a different U.P. city every year, and...
---
(RRN) Escanaba Municipal Beach Closing For Season Saturday
A sure sign that summer is starting to fade: the Escanaba Municipal Beach will be closing for the season on Saturday. There will be no certified lifeguards on duty there after that date, so swimming will be at your own risk. Many of the lifeguards who work the beach during the summer are heading back to college next week....
---
(RRN) M-DOT Says New Lighting In St. Ignace Is Saving Money
A project on the eastern end of the Upper Peninsula is shining a spotlight on cost-saving innovations for Michigan highways. In a $175,000 Michigan Department of Transportation project, energy-efficient light-emitting diode lighting was installed at the US-2/I-75 interchange and at the St. Ignace Welcome Center just north of the Mackinac...
---
(RRN) Michigan Supreme Court Justice Mary Beth Kelly Resigns
Michigan Supreme Court Justice Mary Beth Kelly is resigning from the court effective October 1st. The 53-year-old is returning to private practice. There is speculation that Kelly may be seeking public office, which she cannot do as a member of the court. Prior to serving on the Supreme Court, Kelly was a Wayne County Circuit Court Judge...
---
(RRN) Greaves Wins Again, Kincaid Prevents Bark River Sweep
Teenager C.J. Greaves was in the winner's circle again on Sunday at the Bark River Off-Road races, but Keegan Kincaid won Sunday's Pro Two-Wheel Drive race to prevent Greaves from a double weekend sweep. Greaves broke out the PRO 4WD broom in his Maxxis Tires Toyota, this time at the Throwdown in the UP at Bark River International...
---
(RRN) Pension Payment Taking Bite Out Of Delta County Budget
Payments into the state retirement system are putting a pinch on some local municipal budgets. In Delta County, the new administrator, Ryan Bergman, says that the county's pension costs will double over the next six years. He says they have taken some steps to deal with the situation. "The way we've been doing it, any surplus funds ...
---
(RRN) Young Greaves Wins Two Events At Bark River Off-Roads
-It was a big day for C.J. Greaves Saturday as the Off-Road Racing weekend in Bark River kicked off for a 40th straight summer. Greaves won two events to strengthen his points lead in both events, passing his father, Johnny, along the way.The young racer took Throwdown in the UP victories in both PRO 2WD and PRO 4WD, increasing his points...
---
(RRN) 'Stuff The Bus' Event Set To Help Kids With Supplies
The Stuff the Bus school supply collection event is set for Monday in Marquette. It's an effort is to fill a bus with school supplies for needy students in the Marquette County area. This is your chance to help local children whose families might not be able to afford school supplies. And the event has inspired many local businesses to pitch in as well...
---
(RRN) Marquette County Boating Access Site Closing Monday
The Michigan DNR is closing the Big Shag Lake boating access site in Marquette County, starting on Monday. The boat launch will be closed all week as crews build a new concrete boat ramp there. This is located west of Gwinn, just off of Marquette County Road 557, along Knudsen Road. There are no alternate boat launches in the area. A DNR parks...
---
(RRN) Houghton Man Drowns While Swimming With Grand Daughter
A Copper Country man drowned Saturday while swimming with his grand daughter. The Houghton County Sheriff's Department was called to Stanton Shores Road in Stanton Township at about 11:00 Saturday morning. Deputies were told that a man was drowning in the water there, his eleven-year-old grand daughter went for help. The girl had...
---
More...